Floor Waxing and Buffing in Orlando, FL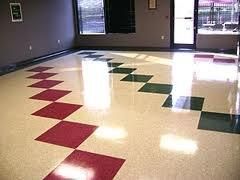 At Top Notch Carpet Carpet & Upholstery Cleaning Service we do more than carpets and upholstery, we also wax and buff floors. Our waxing and buffing service is top notch. We begin by stripping off all the old layers of wax that has built up, and with proper floor cleaning and waxing, your floors will maintain their original shine for many years to come. A professionally waxed floor extends the life of your floors and lessens the impact of normal wear and tear. Choose Top Notch Carpet & Upholstery Cleaning for your waxing and buffing service and you will be glad you did. We use professional equipment to wax and buff your floors. We use the best cleaning and waxing products on the market to ensure you get the best shine possible for your money.
Top Notch Carpet & Upholstery Cleaning can help you keep those high traffic areas looking beautiful while extending the life of your floor. Dirt and grit can damage your floors permanently and cause scratching and nick that will eventually ruin your floors. Regular waxing and buffing service will strengthen your floors and increase the life.
Top Notch Carpet & Upholstery Cleaning is ready to take on the challenge of your floors. No job is too tough for us, our experts specialize in all types of flooring from marble to stone. We care for all types of flooring and take pride in making your floors shine whether in your home or business. We service the following types of flooring:
Marble
Stone
Hardwood
Concrete
Polished Concrete
And More!
When it comes to your flooring, our cleaning process will deliver the results you are looking for. In addition to our attention to detail, you will benefit from the amazing look our cleaning will leave in your home or office. Call Top Notch Carpet & Upholstery Cleaning today for a free estimate!